e-Pim now supports the BMF template
The Builders Merchant federation have introduced a 'Product Data Standardisation Template' for all manufacturers and merchants to use. This will be managed by the Builders Merchants Federation. The main objective is to help manufacturers take ownership and easily maintain their product data, allowing wholesalers and distributors to access the most accurate and timely information possible.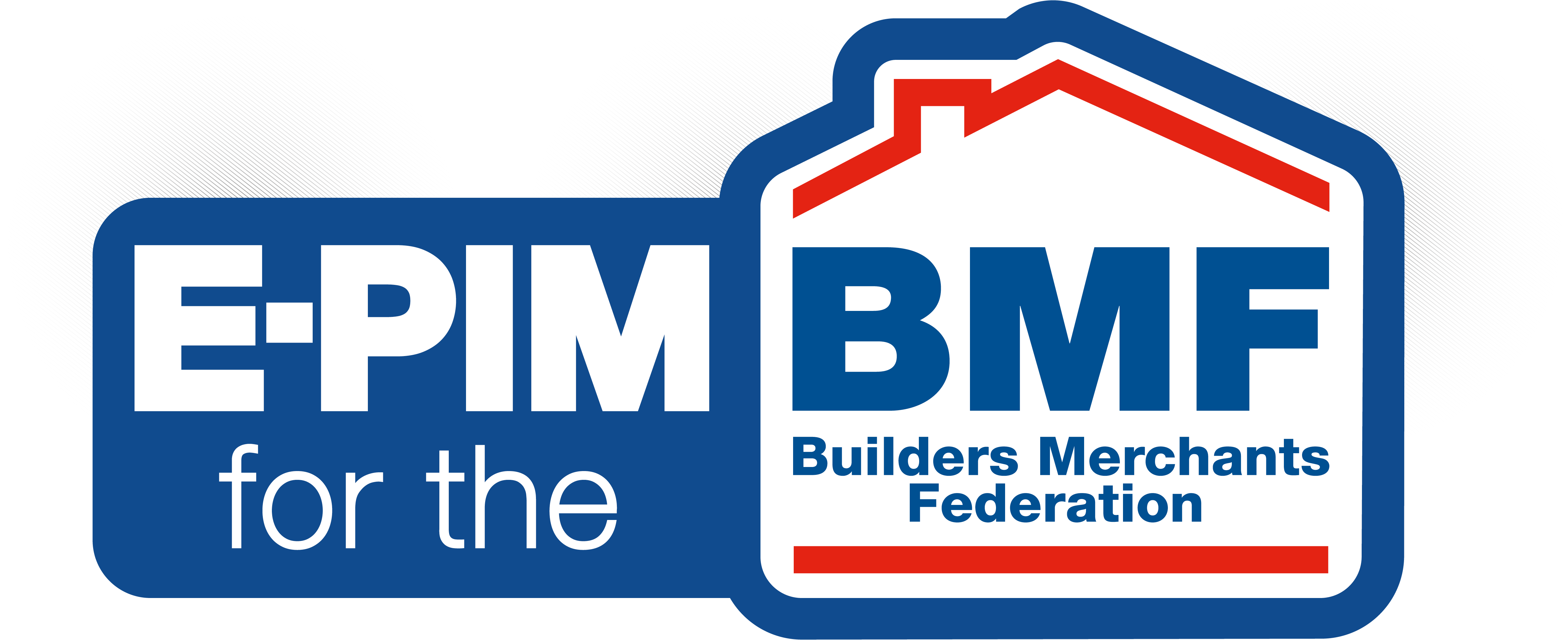 In support of the BMF's initiative, NG15's unique PIM solution (e-Pim) allows the management and maintenance of all information required for the BMF template. Through e-Pim, suppliers will be able to complete and amend their BMF template 'in one single location', helping to reduce errors, maintain a high level of product data quality, and achieving quicker time to market – and a better customer experience.
Key advantages include
: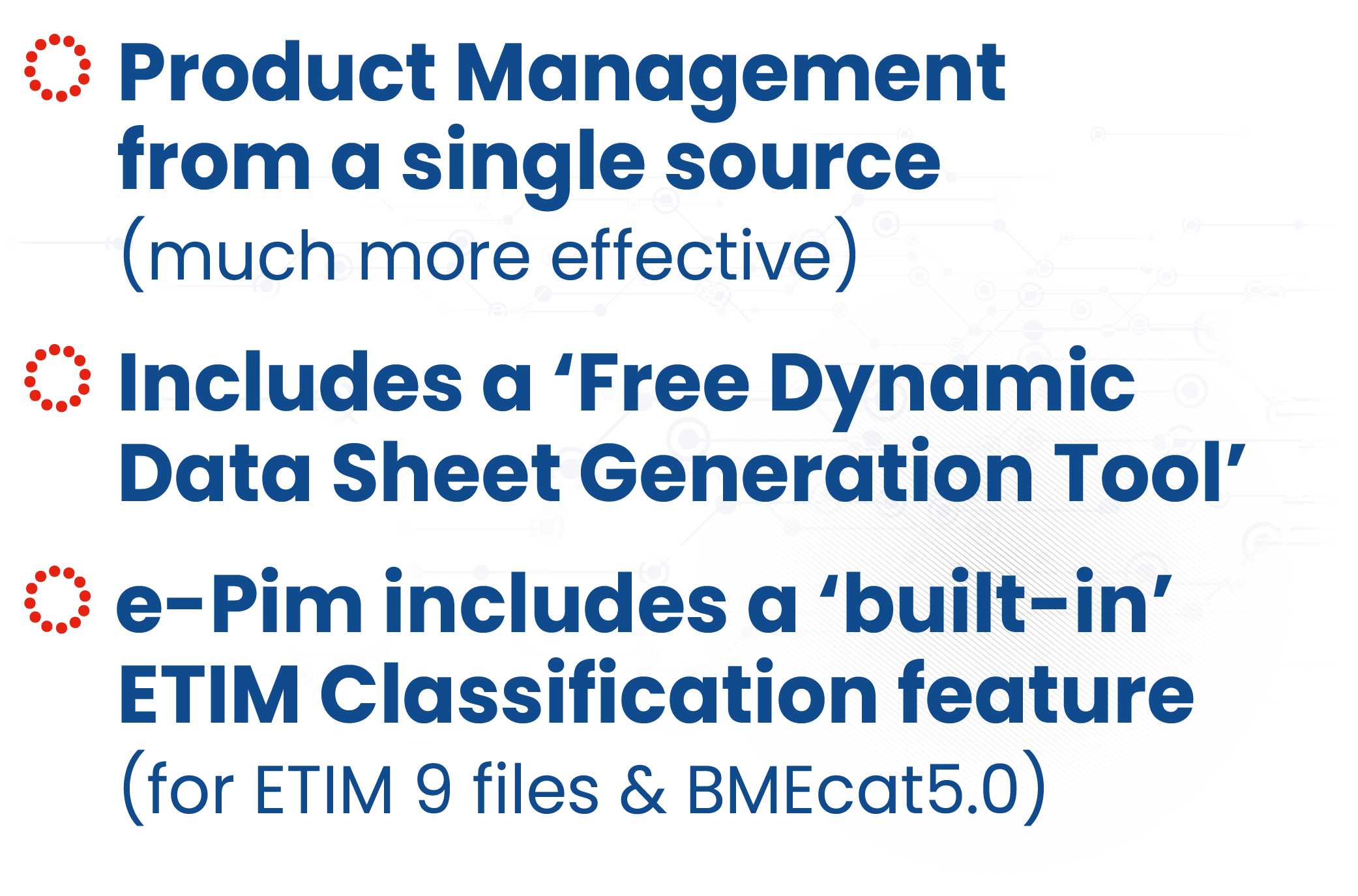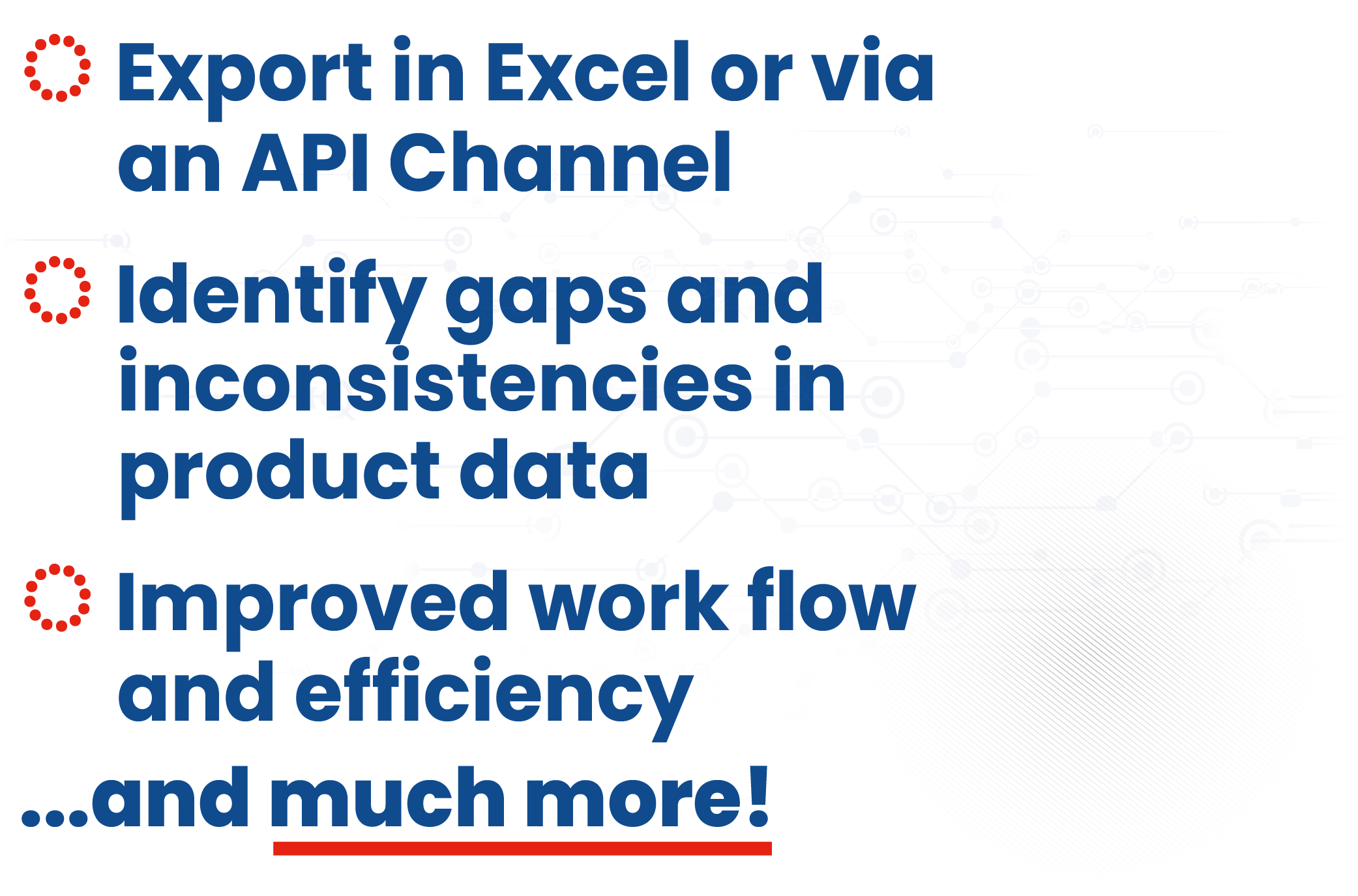 Centralised Product information with improved workflow efficiency
e-Pim provides access to the BMF template using a simple cloud based online PIM solution.
Here you can centralise product information to a single source for easy maintenance and sharing within the supply chain.
Interactive BMF online template
Edit your BMF template in a grid style user interface.
Export and Import the data in various excel formats:
⦾ BMF original style multi-tab spreadsheet.
⦾ Single tab long format spreadsheet.

Digitalisation with multi-channel automated outputs
Product information can be shared using automated channel data and a REST API.

The REST API uses unique internal IDs to share secure information between systems. This digital solution ensures accurate data is shared and maintained by the manufacturer. Subscription channels are created to control the information shared.
Industry specific features
You can Edit your BMF template and ETIM data to maintain centralised product information.
ETIM 9 is fully integrated in e-Pim offering a simple solution to ETIM classify your products and update the predetermined features. You are able to Import and Export ETIM specific data. BMEcat 5.0 is also fully supported.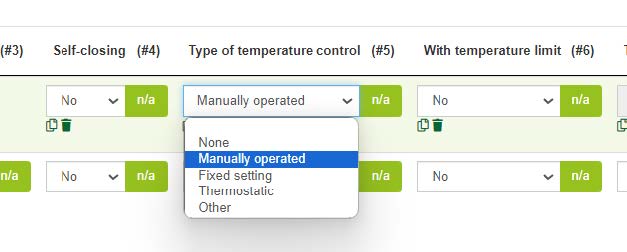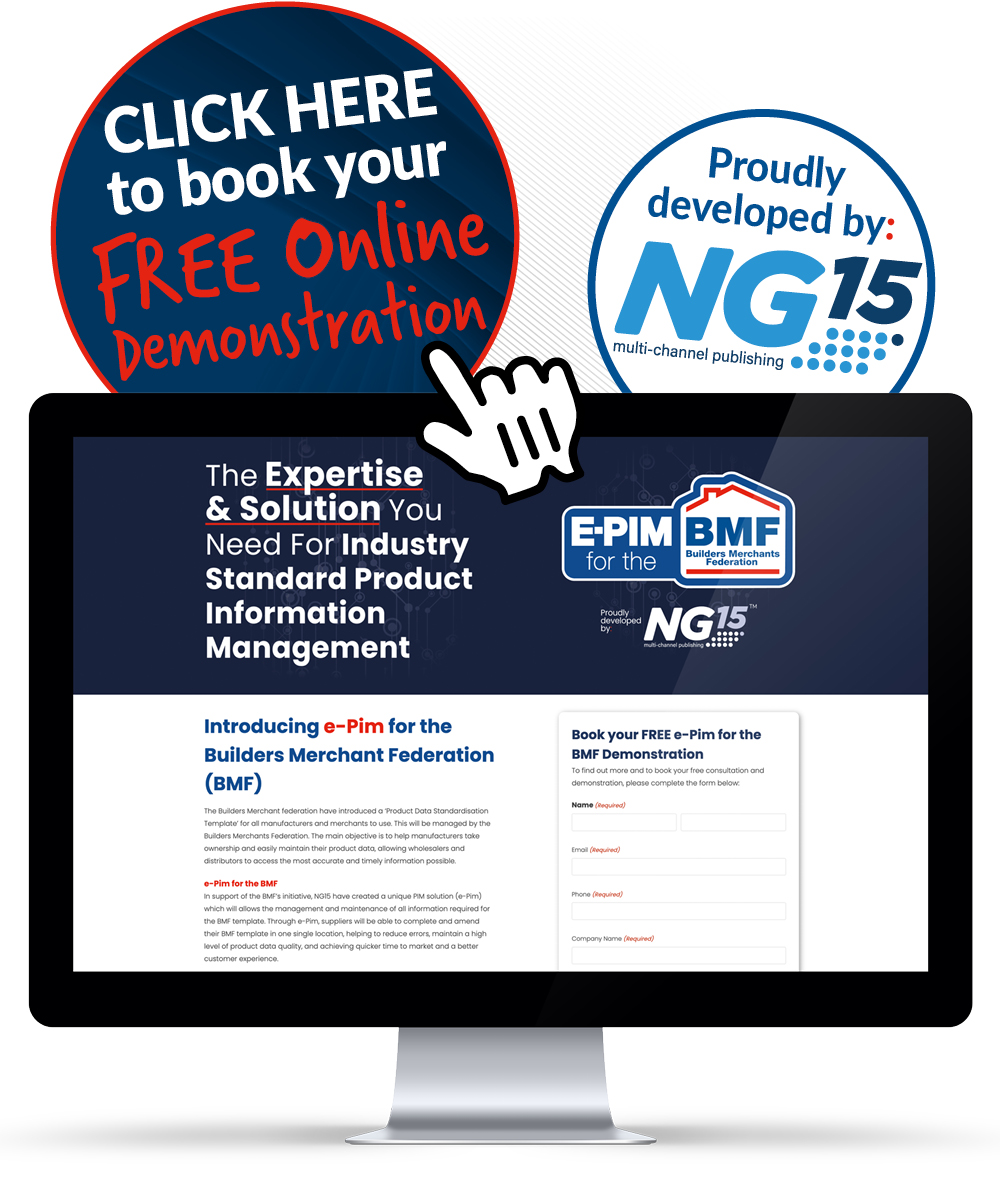 ---
To find out more


get in touch with Suzanne Adgar:
T: 01623 886 9992
M: 07795 836194
NG15 specialise in Product Information Management, digitalisation, catalogue and graphic design services.
Helping you to
Digitalise, Connect, Distribute & Grow.
---