What is e-Pim?
e-Pim provides a single place to store, enrich, manage and distribute your product information to a range of sales and eCommerce channels.
e-Pim delivers a single source of truth.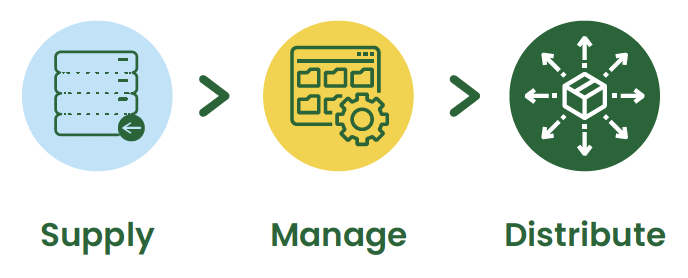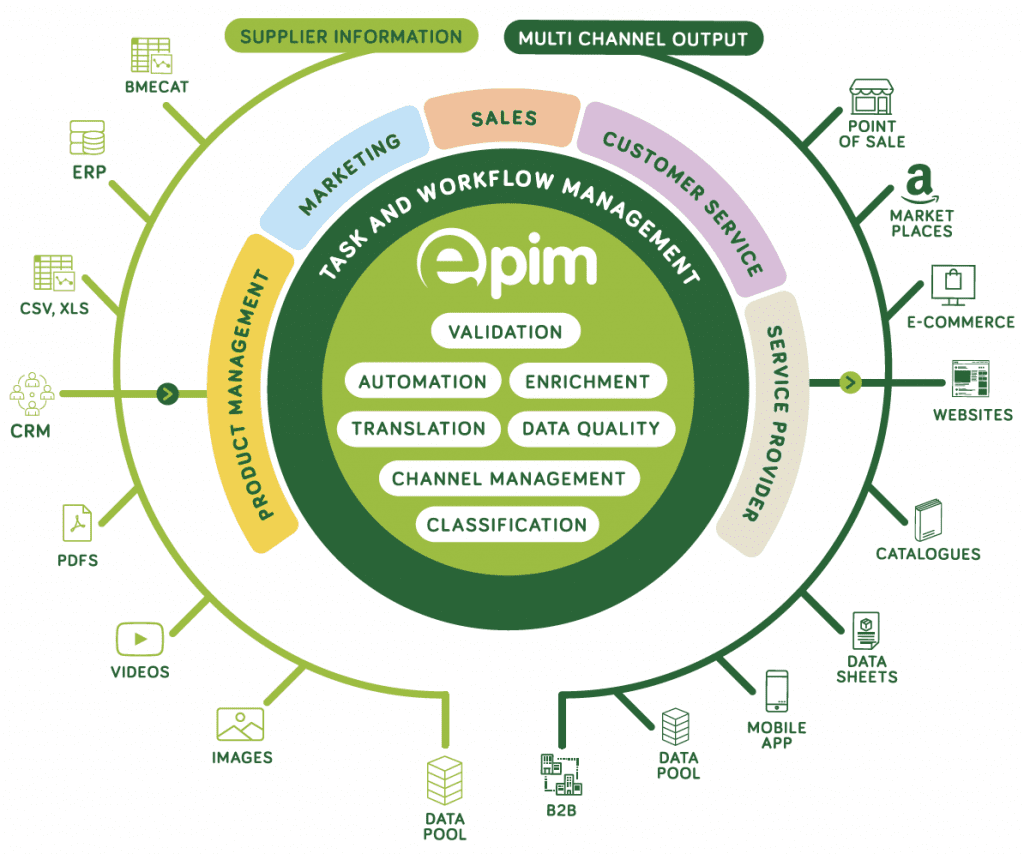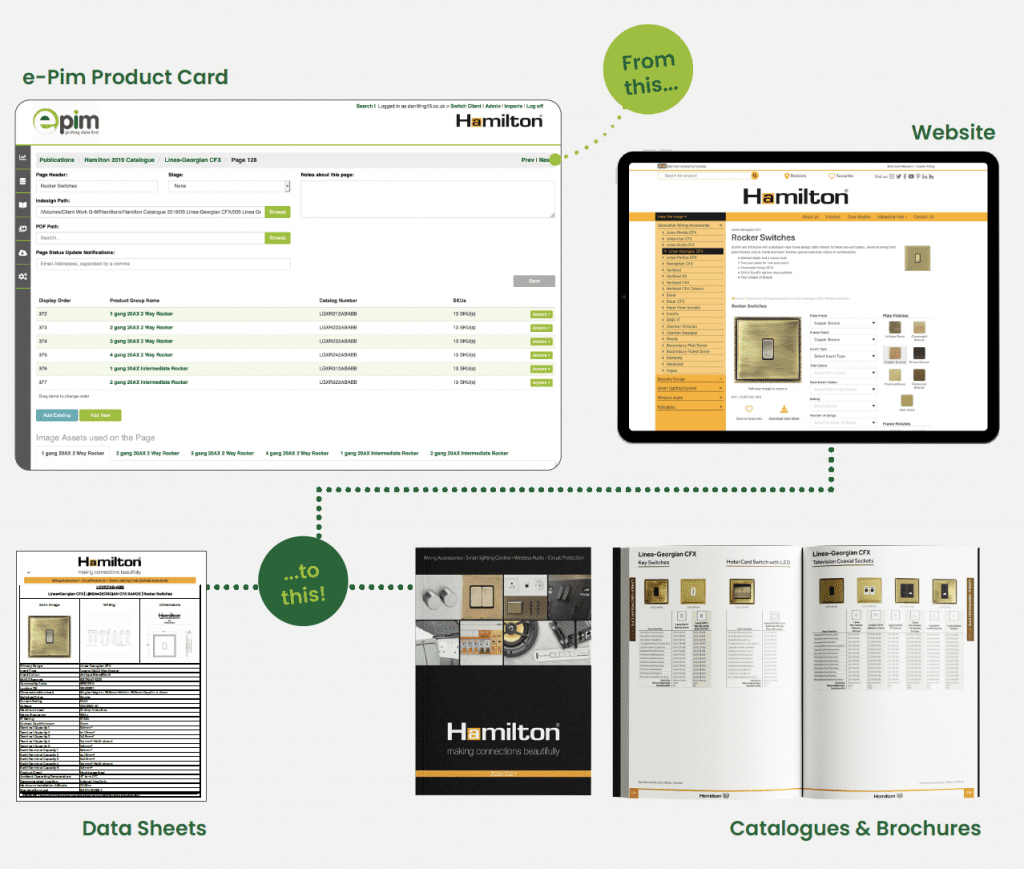 Why do you need a PIM?
You need e-Pim to help you embrace digitalisation
Digitalisation is changing the way that your customers behaves. To stay in touch with the ever-connected customer, you must make sure that you deliver consistent, accurate product information through all of your marketing channels.
Why choose e-Pim?
e-Pim centralises all of your product information, data and digital assets via a single platform…
You can enrich, share product data, market and sell products through various distribution channels including:
E-commerce websites (B2B and B2C)
Print & catalogues publications
Digital interactive catalogues
Electronic data feeds
Trading partners
Mobile apps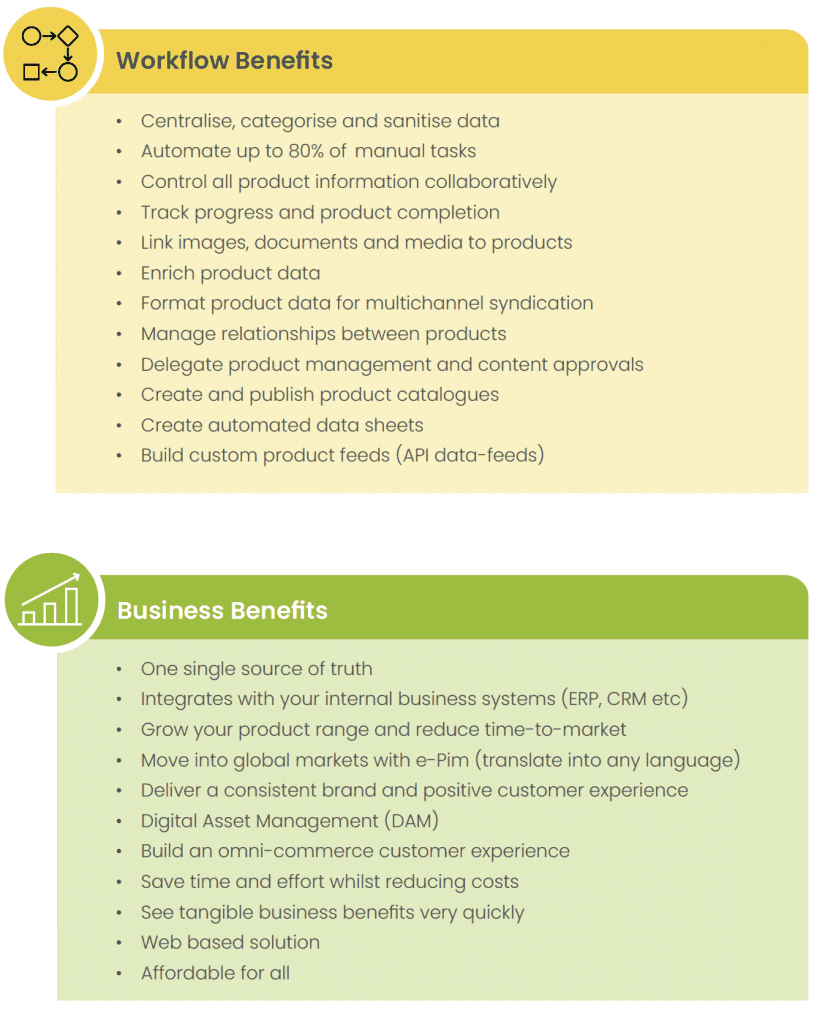 Business Benefits
e-Pim helps to dramatically improve product data quality and accuracy, whilst simplifying and accelerating product catalogue management.
It solves the problem of wasted time, searching for information across multiple systems and doing manual, tedious and repetitive tasks and takes away the frustration of trying to keep up with ever-changing specifications.
e-Pim can automate up to 80% of manual tasks, allowing your team to focus on the job they are being paid for.
Most importantly, you are able to easily and rapidly create and deliver compelling product experiences required to drive good customer experiences, reach more markets, improve sales conversion rates, and take advantage of new sales channels.
What is Digital Asset Management? (DAM)
Store and manage all of your valuable digital assets online (in the cloud)…
DAM provides a central hub so your team can manage content from ideation to publication. You can review, assign, and approve digital assets in one location, guaranteeing that you always deliver content that is consistent and on-brand.
You can then simply share your files within your team or share to external parties directly from the DAM.
e-Pims' in-built DAM system supports all of your digital assets including:
Photos
Videos
Animation
Logos
GIF's
Audio files
Presentations
Used alongside PIM, DAM helps you to create rich product experiences for your customers.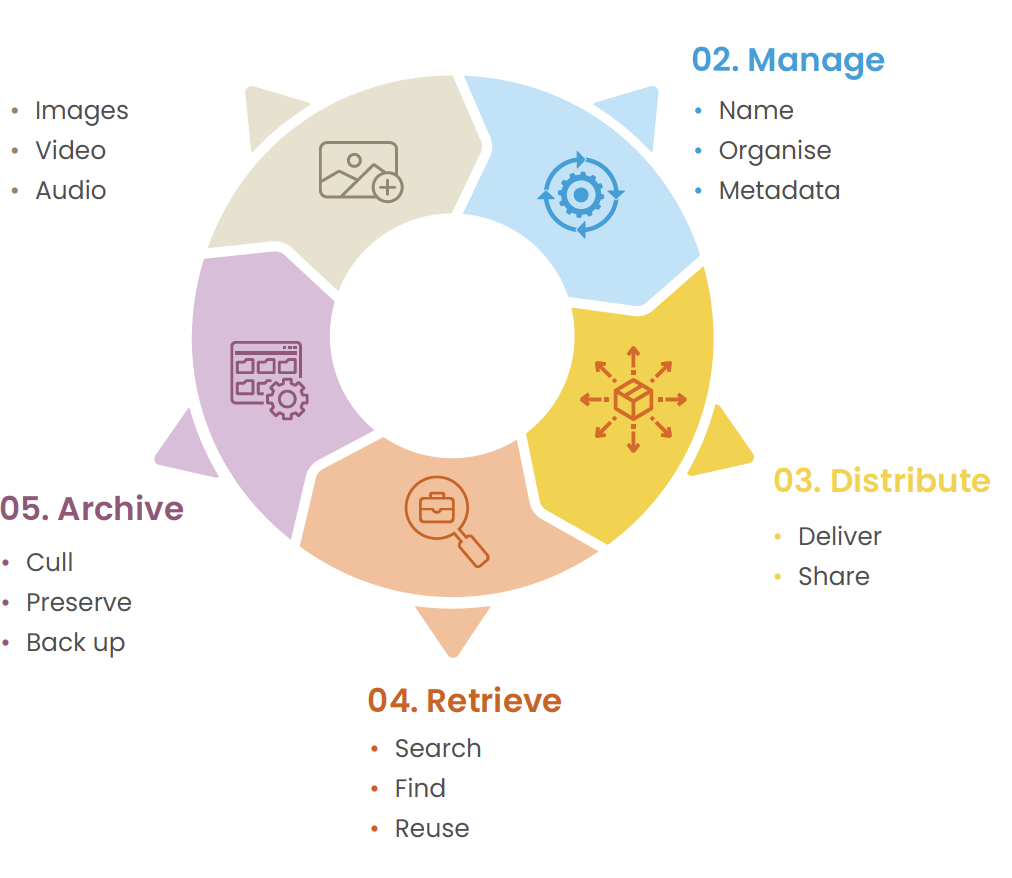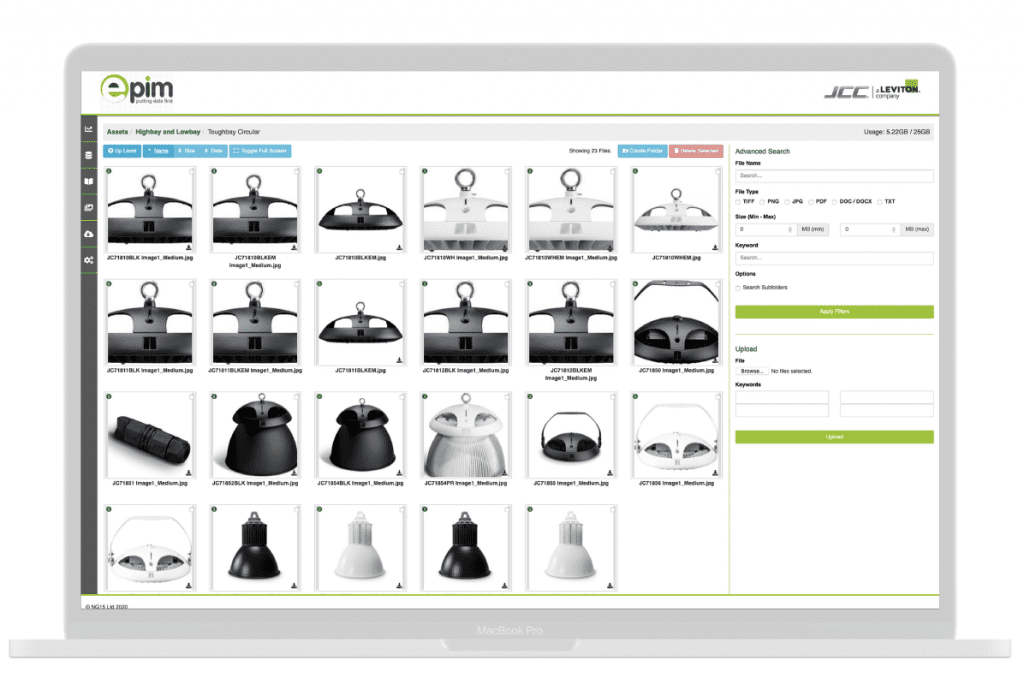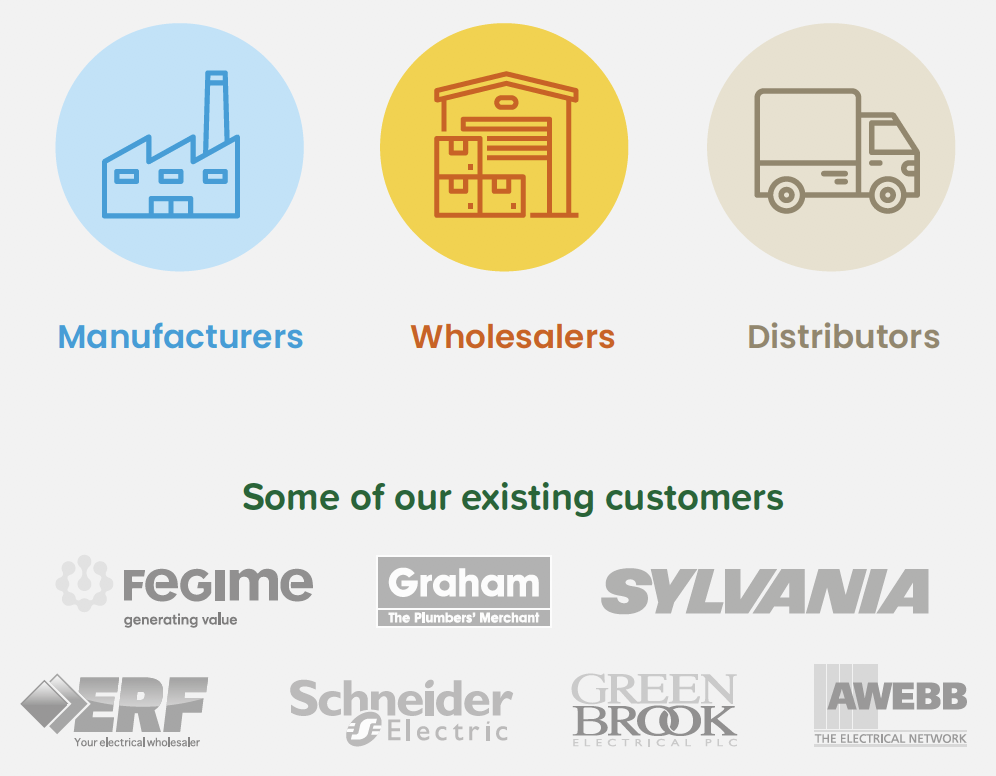 Who we work with
e-Pim has been specifically developed with the electrical and construction industry in mind.
Our goal is to help manufacturers, distributors and wholesalers with in the electrical, building, ventilation, air conditioning and mechanical industries to simplify their data management, digital assets and workflow processes.